The Hawaiian Islands are easily the most beautiful tropical region of the US and also one of the best places in the nation to golf. Whether you're a golf hobbyist, a hometown pro, or a greenhorn, you're in luck when golfing on the Big Island of Hawaii. The variety of courses, views, and amenities near Waikoloa Beach villas are everything a golfer could dream of when envisioning a vacation (or a lifetime) of hitting the links.
Below is a list of the best golf courses near Waikoloa, Hawaii:
Waikoloa Beach Nine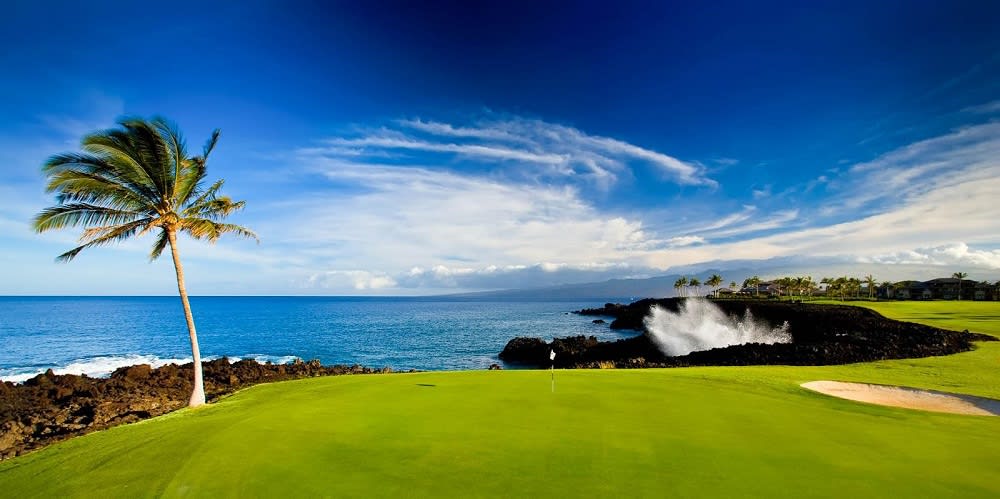 The first of three
Waikoloa Beach Golf Club
courses,
Waikoloa Beach Nine
, is a sprawling, fun course skirting the Pacific Ocean. Like the name implies, this course is covered in sandy patches and has an extensive shoreline nearby. The course design is highly inventive, using the natural island surroundings like black lava fields to create a unique, Hawaiian-inspired course. If you want to enjoy the Pacific views while you swing, there are few better places to play. Anyone with local Waikoloa Beach real estate will likely have a
Waikoloa Beach Golf Club membership
, and you shouldn't miss out on this lovely course.
Waikoloa Kings' Nine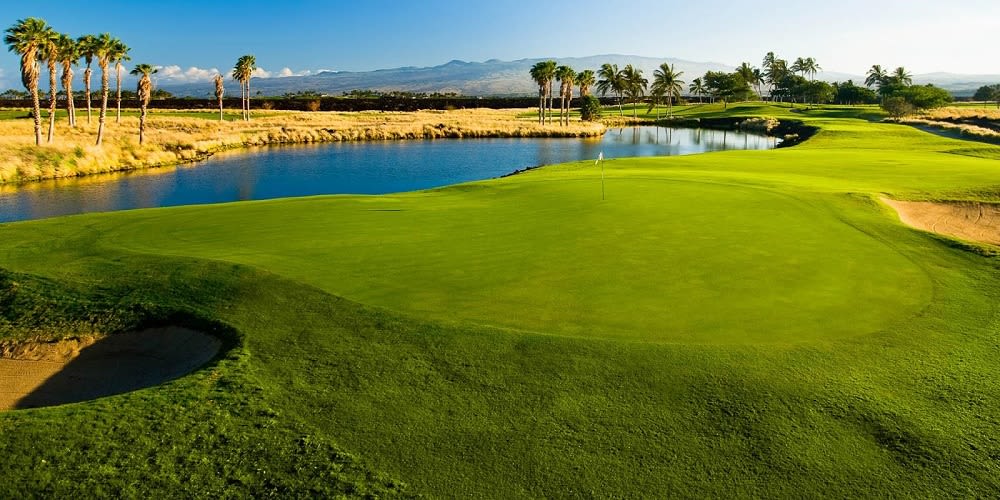 Only six minutes from the
Waikoloa Beach Marriott Resort
, the Waikoloa Beach Golf Club's
Kings' Nine
is a classic course. Its layout is inspired by Scottish-style design, bringing a taste of more traditional golfing to this beautiful, tropical setting. Despite the layout, the entire course is surrounded by tropical plants, native grasses, and views. Any golfer can enjoy this royal course with wide fairways and stunning views.
The signature hole on the course is the 5th. It's a tricky shot compared to many of the others and is surrounded by sand bunkers and boulders that threaten to foil the play of even experienced golfers. This course is very much worth the journey from Waikoloa Beach Resort.
Waikoloa Lakes Nine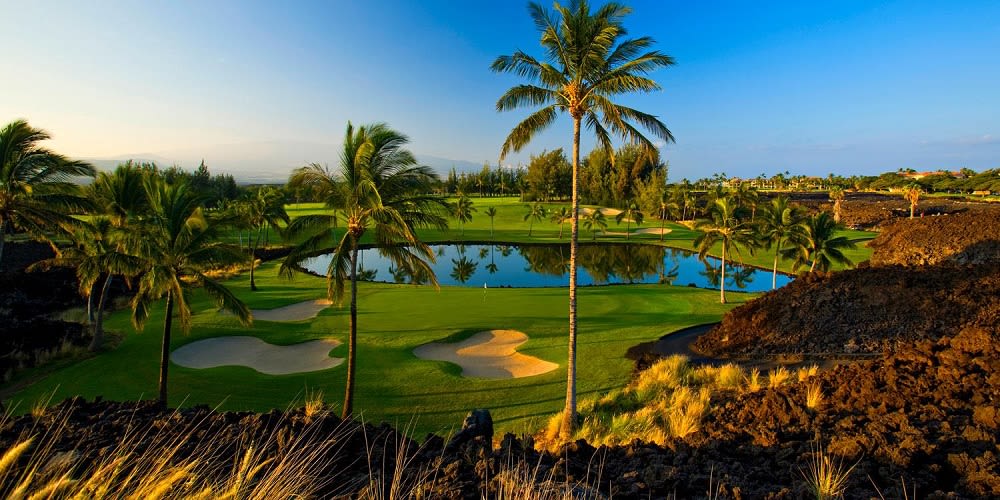 Back in 1980,
Waikoloa Lakes Nine
was part of the original Beach Course, and you're partaking in Waikoloa Beach golf history every time you play through. While the other two Waikoloa Beach Golf Club courses focus on the beach or traditional inspiration,
Waikoloa Lakes Nine
uses imagination based on the lakes that surround and interject themselves throughout the course.
These bodies of water are a big part of five out of the nine holes on this course. The course itself isn't particularly long or sprawling, but it does use lava formations to make elevation changes and surprise golfers at every turn. Overall, it's a great course to enjoy time and time again and a local favorite of people who own Waikoloa Beach real estate and their guests.
Waikoloa Village Golf Club
One of the most famous areas in Waikoloa is the popular vacation spot, the Waikoloa Villages. This sprawling resort sees tourists from around the world all year long. And while many visitors enjoy touring the other golf courses throughout the area, Waikoloa Villages' course is also a must-play. The course was designed by the golf course architect
Robert Trent Jones II
and is a local favorite for a good reason. Whether you're an excited golf junkie there on vacation or own a Waikoloa Beach home, the
Waikoloa Village Golf Club
course is too fun to miss.
With broad, forgiving fairways, this course is perfect for a relaxing round or a newbie still figuring out the ropes. Enjoy excellent golfing conditions throughout the year in one of the most beautiful places in Waikoloa Beach. If you want to look at each hole before you go,
you can look at all of them separately online
.
Mauna Lani Golf North Course
There are 2 Parts of the
36-hole tribute to Francis I'i Brown
,
Mauna Lani's North Course
is one of the most Hawaiian golf experiences on the island. The 18-hole course mixes lava beds, sands, rolling hills, and views of a 230-acre protected archaeological area north of the system. This golf course is tied to the island's heart. Book your golf through the
Auberge Resort Mauna Lani
who is the owner and guardian over this beautiful Hawaiian resort.
Mauna Lani's North Course is most famous for its 17th hole. This is a hole built into a natural lava amphitheater, and many golfers take a moment for some of the coolest tourist photos on the island. It's unique enough to have inspired paintings, like
this original work from Josh Gerbert
. Mauna Lani is a popular tournament zone, and the
Mauna Lani Resort Hawaii State Open
is held at this course.
Mauna Lani South Golf Course
If you're searching for a lava course, look no further than
Mauna Lani's South Course
. All the courses in this resort area integrate these unique volcanic creations, but the South Course includes the most rugged versions of it, including the prehistoric Kaniku lava flow. This course is not for the faint of heart or the first-time golfer. It's a beautiful but challenging course for all eighteen holes. The 15th hole is one of the
most photographed courses in the world
because of its over-the-water features.
If you want a way to connect with ancient Hawaii on a day trip from Waikoloa Beach real estate, all you have to do is book a tee time!
Are you searching for Waikoloa Beach homes for sale?
Do you dream of owning a Waikoloa Beach home as a primary residence or vacation home? Reach out to one of the trusted local agents at
Hawaii Luxury Real Estate
for expert guidance to achieve your vision and goals.